The Lovely brand is the leader in eyelash extensions and eyebrow design. Its 10 years of experience in the field is a real value-add for its customers!
The brand's production sites are located in more than 10 countries around the world.
Lovely brand's professional products cover 100% of the needs of professionals in eyelash extension, lamination and eyebrow tinting. The 2021 range is developed and updated according to the trends in the beauty industry and contains more than 1500 items.
The Lovely brand has offices in Russia, the United States and Europe, with the aim of being closer to customers and making logistics faster and cheaper. This feature also allows to gain awareness of the specifics of demand in each country, to better adapt both the product and the promotion.
The Lovely brand is available exclusively in distributors and professional product outlets, where professionals can purchase both retail and wholesale. Lovely has representatives in over 50 countries worldwide. Our partners are ready to offer their customers not only professional products, but also all the experience of the Lovely Academy.
The Academy's trainers and technologists in the areas of "Eyelash Extension", "Eyelash Laminating", "Eyebrow Coloring and Design", "Eyebrow Laminating" prepare support and training materials on Lovely brand products, as well as trends, effects and specificity of treatments, with different types of application according to the needs of clients. This makes it possible to improve the skills of the staff providing the consultation and thus the quality of the service provided. The Lovely brand wants to increase the quality of services and the number of clients.
For this reason, special attention is paid to the quality of materials, as well as to training, live events, master classes, webinars and special events that bring together online and offline masters for direct interaction with brand representatives and exchange of information.
In addition to training and special events such as Lovely Time, Lovely Day, and Lovely Skills, the brand will also hold its fourth Beauty Olymp by Lovely championship in 2022, with the aim of not only evaluating knowledge and rewarding it, but also flanking this event with a conference that brings together top industry experts to share their experience and knowledge with attendees.
As part of its European sales development, the Lovely brand is looking for distributors in Italy with whom to work synergistically to develop sales and brand awareness in this country. With each partner, the brand develops a 6-month business plan to support and develop sales.
The combination of quality products and important training allows the brand to offer an expert image in the field of eyelash extension and lamination, eyebrow tinting and lamination, gaining an undeniable competitive advantage in this market.
Eyelashes
All Lovely lashes are made of hypoallergenic polymer monofilament. They have a high persistence, stiffness and hardness and are resistant to rubbing, heat and humidity.
The Lovely range includes black, brown and colored lashes.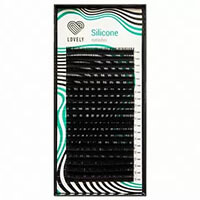 Eyelashes are made of high-quality fiber, elastic, and have a round basis on the cut. "Silicone" eyelashes have a soft natural shine and short tips.
What are the features and benefits of Lovely lashes?
First of all, Lovely has a wide range of curves, lengths and thicknesses. The Master can always find the lashes that allow to realize any effect and meet any customer's request.
Secondly, the lashes are distinguished by the high quality of the fibers. HTF fibers are hypoallergenic and do not cause any reaction. They are strong, heat and moisture resistant and do not deform during use.
Unlike other brands, Lovely eyeliners are available in 20 different lines. There are also 6 lines to allow masters to test new curves and lengths or just to familiarize themselves with the brand.
The lashes are firmly placed on the band, with no gaps – this indicates a high filler in the band. A palette of 20 lines contains about 13000 lashes, a palette of 6 lines contains about 4000 lashes. On average, one palette is enough for 6-8 clients.
All lashes go through a multi-step quality control. This means that they are checked first at the production stage and then by our Quality Control, before the lot goes on sale.
Let's take a look at the range of black lashes: Silicone and Deluxe.
For those looking for more impactful effects in lashes, the silicone model is the right choice. Silicone lashes are flexible, supple, well-formed from base to tip, with a deep luster and shine. Available in palettes of 20 and 6 lines. Deluxe lashes are light and thin, helping to create magnificent, natural-looking extensions, giving the feel of real lashes, freshly coated with mascara. Highly recommended for estheticians who need natural looking extensions.

They are specially designed for estheticians who have clients with thin and weakened natural lashes.
The most important difference between Silicone and Deluxe lashes lies in their shape: the Silicone series has a short tip, while in the Deluxe series the lashes start thinning from two thirds of their length. This makes it possible to create different effects in eyelash extensions to meet the needs of different clients.
All eyelashes for extensions are available in palettes. The main parameters that characterize the lashes are the curve, length – distance from the tip to the base, thickness – diameter at the base.
All curves are divided into round (B, C, C+, D, CC) and geometric (L L+ M) curves. The beautician chooses the curve according to the effect of the extension, the client's request, the shape of the eyes and the structure of the face.
Estheticians will find lashes from 0.05 to 0.25 mm thick in the Lovely range. During consultations with clients, suggest thinner lashes for volumetric extensions, for example between 0.05 and 0.085 in thickness. For classic eyelash extensions, the appropriate ones are the thicker ones, from 0.1 to 0.25.
Modern Eyelashes for eyelash extensions are available in lengths from 4 to 21 mm. The shorter ones in the range, the beautician uses them for finishing the corners of the eyes and the lower lashes. For the upper lashes, lashes with a length of 7 to 15 mm are commonly used.
Lashes arranged in predefined bundles are designed specifically for volumetric extensions: a bundle of two or more lashes connected by a thin base.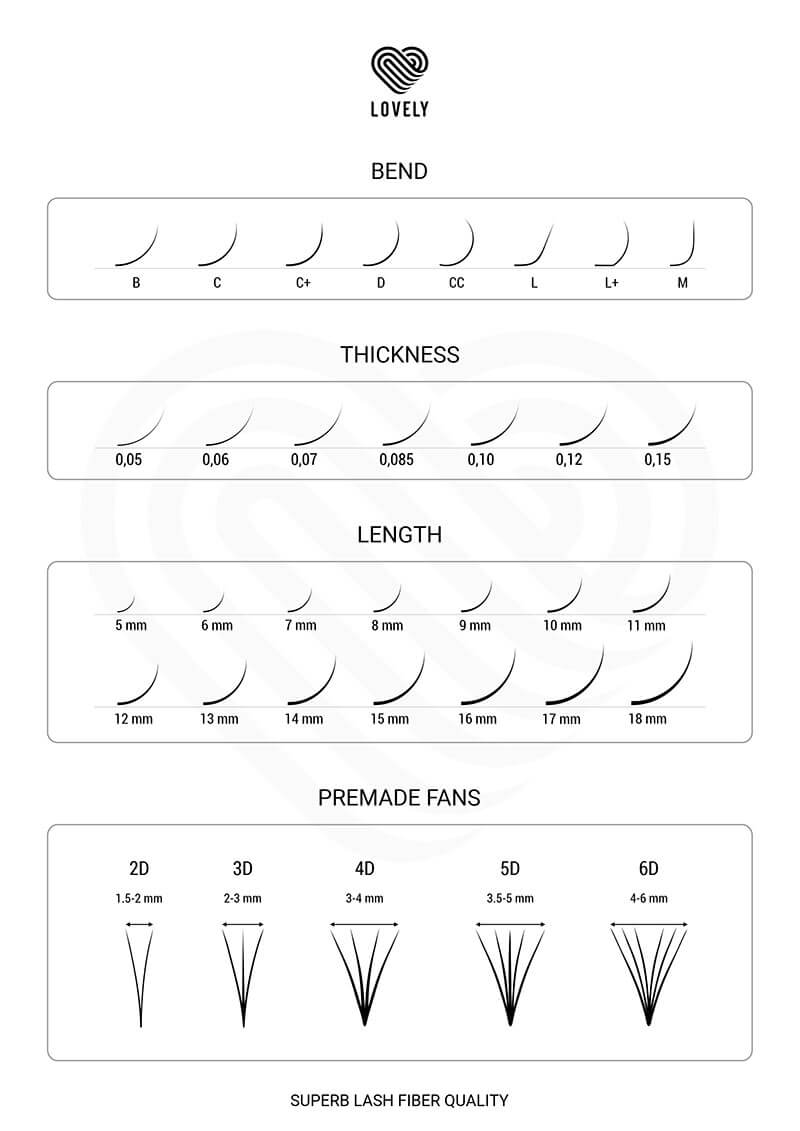 Brown Eyelashes
Brown lashes come in two shades: Dark Chocolate (darker) and Dark Brown (lighter). The main advantage of these shades is that when the lashes grow back, the difference with natural lashes is virtually unnoticeable and the eyelash extensions remain aesthetically beautiful for longer. Available in palettes of 6 and 20 lines, in both MIX and single lengths.
Curves: B, C, C+, CC, D, L, L+, M
Lengths: 7 – 15 mm
Brown curve thicknesses: 0.05 0.07 0.10 0.12 0.15 0.20
Get acquainted with the range of colored eyelashes
With the help of color you can accentuate the corners of the eyes, highlight the color of the eyes and even correct the shape of the face. Colored eyelashes are often mixed with the main colors – black and brown.
Brand offers a wide combination of colored eyelashes:
Single colors
Bicolor with black base
Bicolor
Colored
Multicolor
There is a wide range of single color lashes:
Blue, purple, green, lapis, wine-colored are the most popular colors and are available in 20-line palettes and mini 6-line palettes.
Red, purple, crimson, pink, emerald, white, light green and blue – 6 lines
The characteristic is that the lashes of a palette are in the same color combination, but with the addition of similar shades. Or a palette of combined colors is used. Such lashes allow to create exclusive and unique extensions. The lashes can be fully extended or added in certain areas. The best 2D and 3D volumes.
Available in different colors: pink, green, purple, red, brown, lavender, yellow-brown.
Two-tone lashes with black base
Two-tone lashes are lashes whose base is colored black and the tip is any other color. Two-tone lash palette includes green, brown, blue and purple. They create an ombre make-up effect in eyelash extensions.
The base and tip of these lashes are painted in different colors. Our range includes Latte lashes with brown base and white tips.
Multicolor palette MINI – 6 lines. Colors: mixed (blue, green, purple, red, pink and yellow).
"Salut" palette – 20 lines. Color: 15 mixed colors
"Feeriya" palette – 20 lines. Color: 20 mixed colors.
"Pastel" palette – 20 lines. Color: mix of 6 colors.
Colors and shades range from turquoise to fuchsia.
Glue
The Lovely range includes a total of 9 glues. This is a range of glues for aestheticians of all levels, from beginners to experienced professionals. All adhesives are rigorously tested and validated before being released in the market.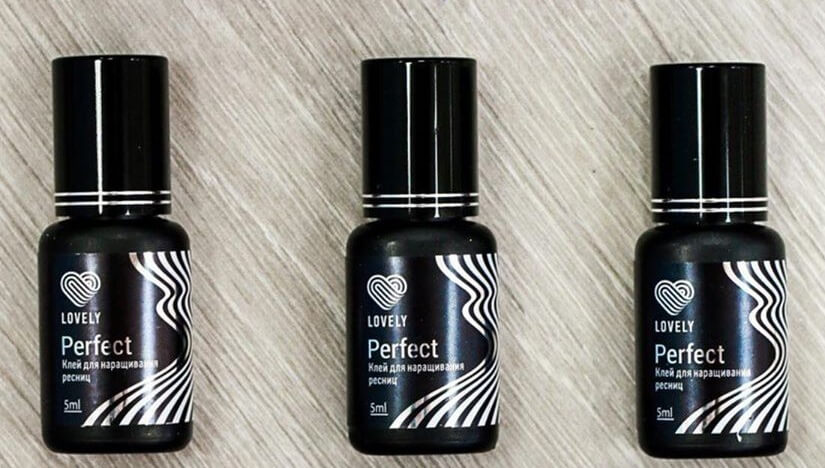 Our eyelash extension glues are available in 2, 3, 5, 6, 10 and 11ml. The 2ml bottle should be used as a tester to introduce the glue into the product, to test and evaluate the glue in use. The 5ml bottle is ideal for estheticians with little experience and a light workload! Products in 10ml and 11ml sizes are perfect for estheticians struggling with a high volume of clients.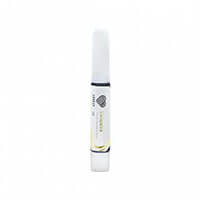 For Advanced Stylists
This is black adhesive for eyelash extension procedure.
It's recommended to clients who are sensitive to glue components.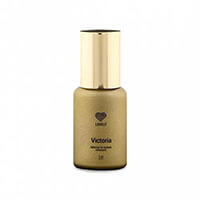 For Advanced Stylists
This is black adhesive for eyelash extension procedure.
This adhesive is resistant to different external conditions like temperature and air humidity.
The main advantages of Lovely eyelash extension glue:
It has a modern high-tech formula and a liquid consistency.
It provides a "clean" buildup with no clumps or stickiness.
It has minimal evaporation.
Depending on the type of adhesive, it has a different drying time.
It is available in a wide range, suitable for the most experienced esthetician, for different extension applications.
How do adhesives differ from each other? Eyelash extension adhesives have different characteristics:
Consistency.
All Lovely extension adhesives are liquid in consistency. This ensures that no glue clumps form where natural and artificial lashes attach. The most liquid adhesives in the range are NEO and VICTORIA.
Adhesion.
Each brand has different types of extension glue suitable for estheticians with different experience. For experienced estheticians, it is important that the extension glue has instant adhesion. The slowest setting is 3-4 seconds with Safety, and the fastest setting is less than 1 second with Tornado and Focus, almost instantaneous.
Adhesive strength.
Modern eyelash extension glue can hold the extension for up to 8 weeks. The strongest glues are is Focus, Tornado, Cleopatra, Victoria, Neo and Marvel.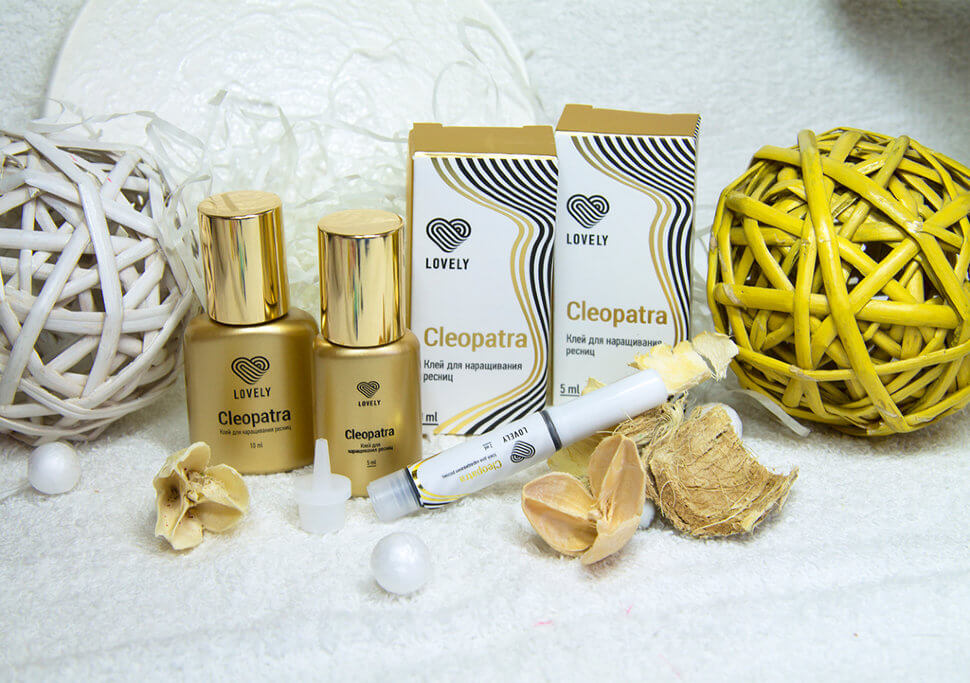 Odor and fumes.
Cleopatra, Victoria for sensitive eyes.
Elasticity.
All extension glues in this range remain elastic once dry, do not weigh down the client's natural lashes and allow the beautician to shape the direction of the artificial eyelashes being extended. The most elastic extension glues in the range: Cleopatra, Victoria, Neo.
Color
Eyelash extension glue contains a wood ash, which is used as a coloring agent. It gives different shades to the glue – from gray to black. The only glue in the Lovely range that does not contain any coloring pigment is Custal Neo. It is designed for colored eyelash extensions.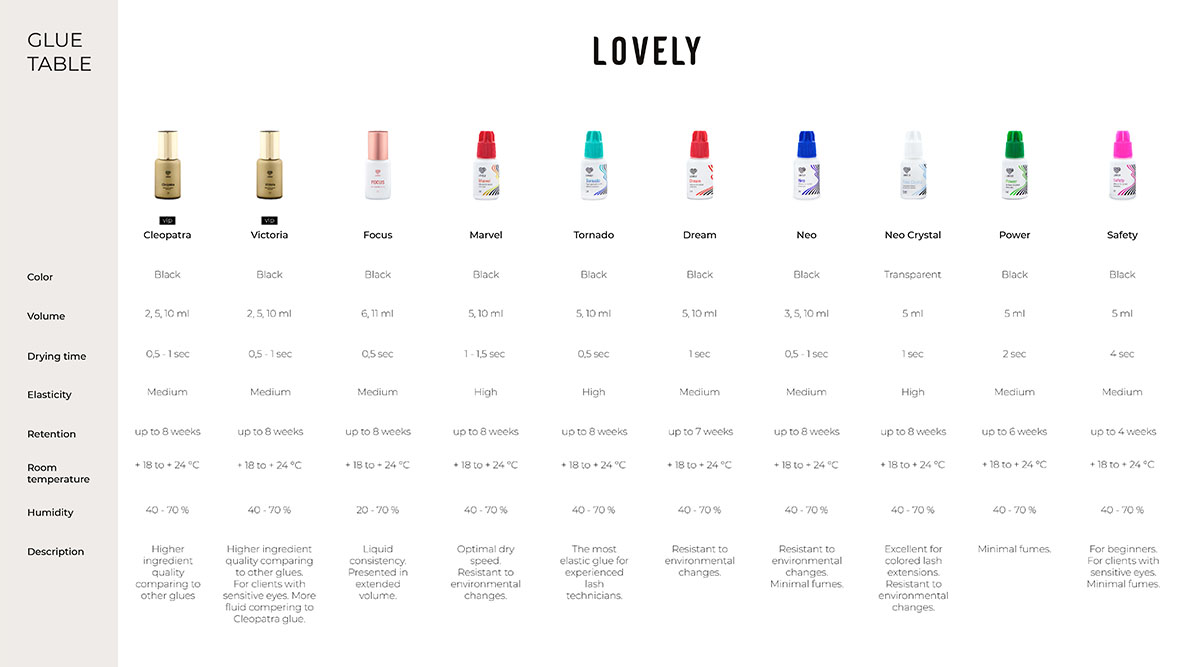 Extension glue has a shelf life of 6 months before opening and 2 months after opening. It is best to store the open bottle in a heat-sealed bag.
The bottle has a cap that screws on to ensure that the adhesive is tightly sealed. If needed, it can be placed in the refrigerator to be cooled. Storing the adhesive in a cooler bag will help use all the glue without any residue.
Company video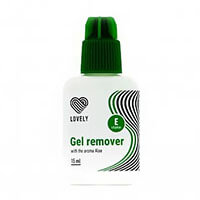 Special product for removing the lash extensions.
Thanks to its ingredients, remover dissolves the glue perfectly, provides fast and efficient lash removal.
During the removing procedure, it doesn't spread around.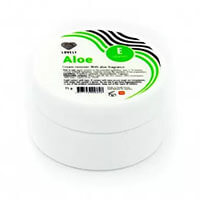 Thanks to its ingredients, remover dissolves the glue perfectly, provides fast and efficient lash removal.
During the removing procedure, it doesn't spread around.
It does not cause allergies.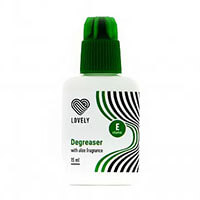 Lovely product for lash extension and lash lifting procedure.
It has special formula that protects your eyes from dirt and keeps your natural lashes and extensions in excellent condition.
Clean lash extensions keep longevity of your semi-permanent eyelash extensions.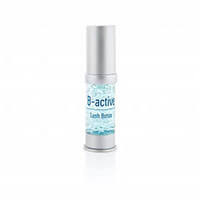 Essential assistant for lash lamination masters and all the clients who like to keep their lashes beautiful and in excellent shape.
B-Active has a double effect on the eyelashes: it gives them a remarkable look and makes their structure stronger.
The product ingredients include natural components that deeply nourish the eyelashes and restore them.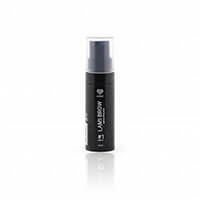 Eyebrow lotion #1 prepares eyebrows for hair lifting treatment. The active lotion components modify hair direction, ensures better performance with lotions #2 and #3 and their penetration in the hair structure.
It has the effect to soft and it keeps brow hairs straight. Prepares eyebrows for styling.